About the Regal
The former Regal Theater is thought to have been built around 1908. The Regal Theater has been a staple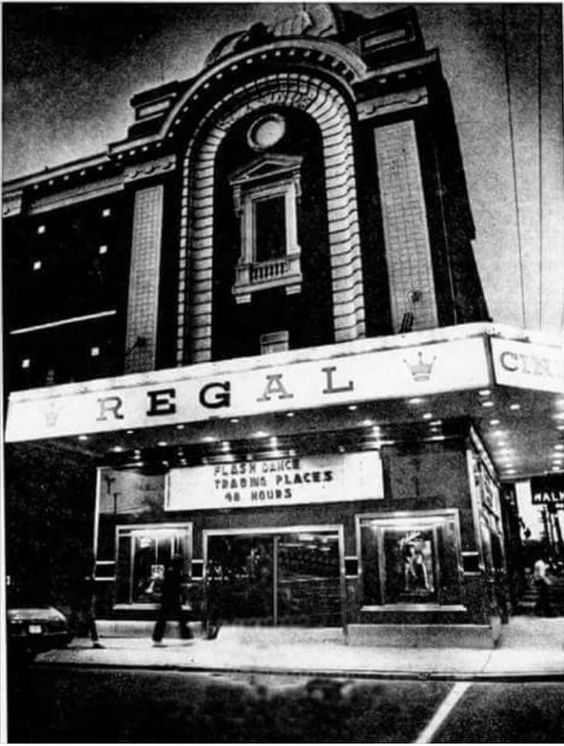 building at the intersection of Linn Street and Clark Street in the West End neighborhood. It opened as the Casino Theater in 1914 and was renamed the Regal in 1941. Featuring 1,500 seats, the theater opened with a stage for vaudeville and other live acts before switching over to films. In the '40s and '50s, it screened cartoons & feature films while hosting jazz musicians late into the evening. It closed in 1996.
After the construction of I-75 in the 1950s, the Hope VI redevelopment in the 1980s, and the recent demolition of the State Theater to build the new FC Stadium, the Regal stands alone as the only reminder of the vibrant African American-led commercial and artistic district that once thrived in the West End. The Regal Theatre had been listed as an endangered property until it was purchased in 20-13 by the Hamilton County Landbank. The Hamilton County Landbank began stabilization of the majority of the building was stabilized, but it still needed more rehabilitation.
Our goal is more than just renovating this historic structure; we plan to make it a viable, sustainable enterprise. The Robert O'Neal Multicultural Arts Center (ROMAC) is collaborating with The Port Authority of Greater Cincinnati to save and renovate the historic Regal Theatre in the West End. This 17,000 sq. ft. structure and a 20,000 sq. ft. addition would house the ROMAC, many multicultural arts organizations and offices for The Katalyst Group, a strategic and brand development company, and co-working spaces for other business entrepreneurs.
Help us Save The Regal.
ROMAC will preserve and restore the beautiful exterior of the Regal Theater.
These drawings provided DNK Architects give a sneak peek of what the future interior of the ROMAC could be.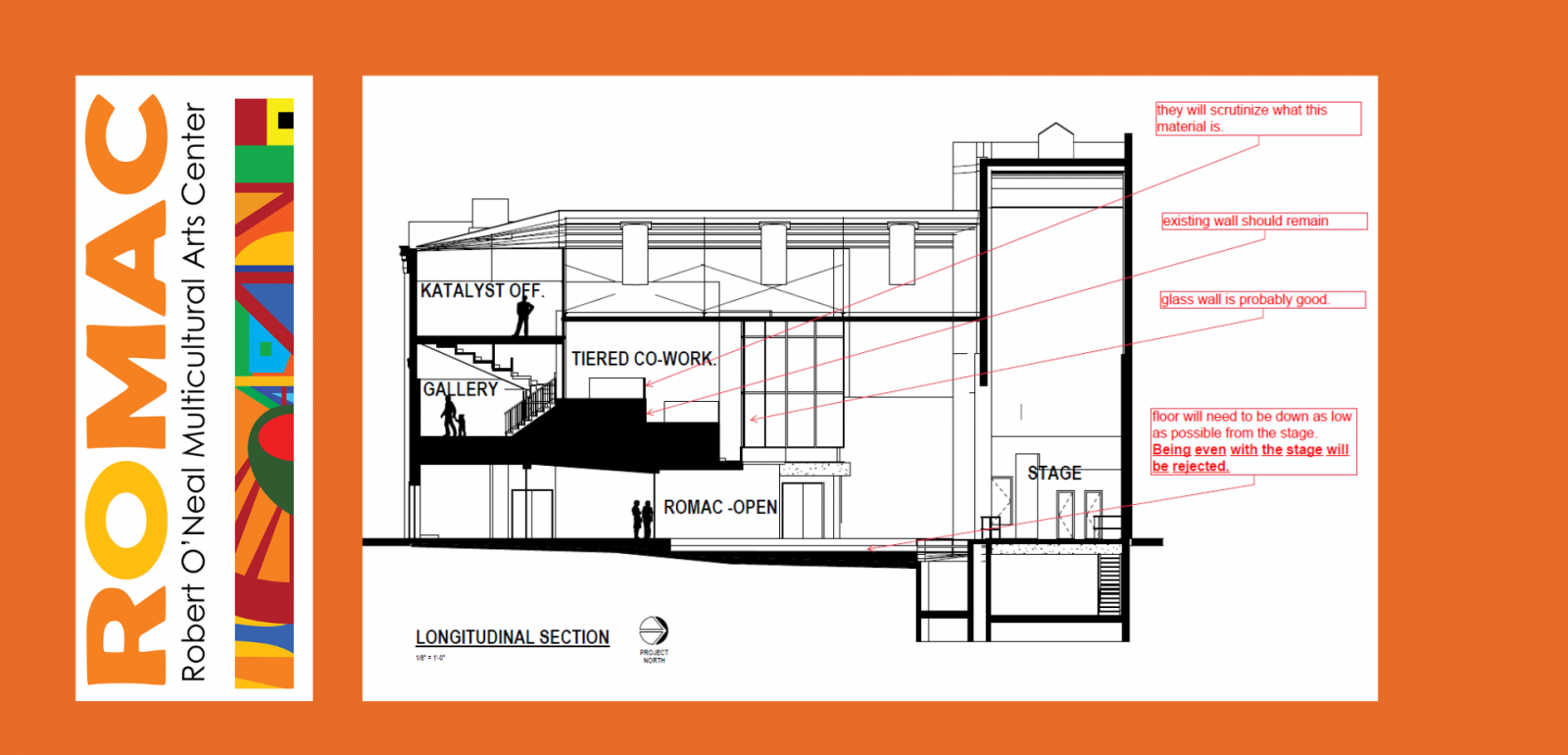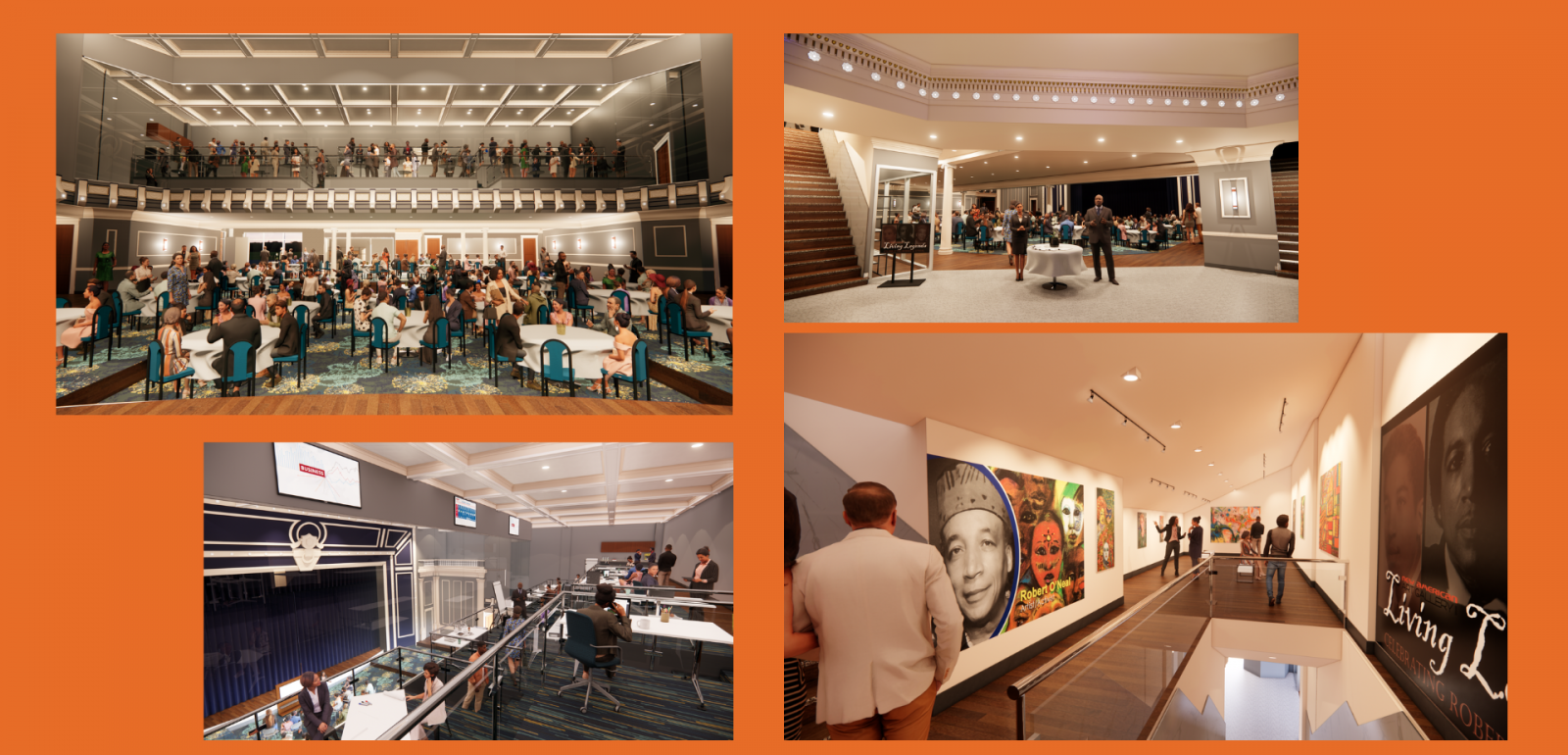 News Articles About Saving the Regal:
There's a stadium going up in the West End, but an old theater could be just as vital
Program out to preserve Hamilton County's past
Regal Theater Preserved
Neighborhood Revitalization
A daughter's vision: Arts center in father's name at site of old Regal Theatre