Robert O'Neal
Cincinnati Artist and Activist (1940 -2018)
Born in northern Kentucky, Robert O'Neal spent most of his life in Cincinnati, Ohio. At an early age, his creative skills were cultivated under the tutelage of his older sister Loretta Brown. In his junior year at Withrow High School, O'Neal received a scholarship to attend the Cincinnati Art Academy during his summer break. He went on to graduate from the Gebhardt Commercial Arts School. (the precursor of Antonelli College.)
Robert was married to his wife Julia O'Neal for 48 years. They raised four children. Influenced by his love for the creative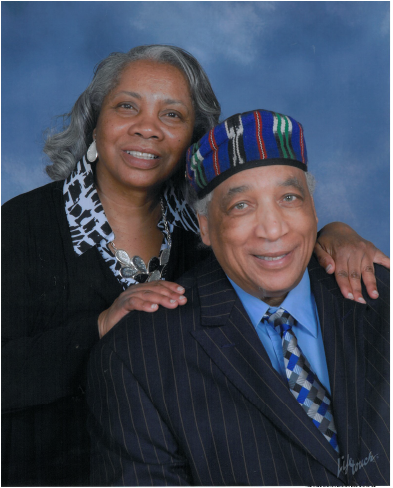 process, his daughter Toilynn followed in his footsteps, pursuing a career in the arts holding positions at the Cincinnati Art Museum, the Arts Consortium, and St. Ursula Academy. Robert O'Neal's amazing talent whose visual reference is rooted in the urban issues of Cincinnati's most challenging neighborhoods. The cultural movements of the 1960s led O'Neal to establish himself as a community activist and artist.
O'Neal organized the United Self Expressionists, a group of local artists known as US. They created a body of works reflecting the experiences surrounding their community. During the 1960s, the Model Cities Program, an element of the Johnson Administration's War on Poverty, originated in response to urban concerns. O'Neal became head of the Culture and Recreation Task Force of the Model Cities Program in Cincinnati. This project led to the creation of the Arts Consortium of Cincinnati in the West End, an organization that cultivated hundreds of African American artists and educated the youth of the inner-city. O'Neal held the honorary title of Over-the-Rhine Mayor, serving as an advocate for the homeless. For most of his life, he suffered from Rheumatoid Arthritis which led to his participation in the March on Washington for disability rights. Years later, he served on the Disabilities Advisory Committee for the Ohio Arts Council.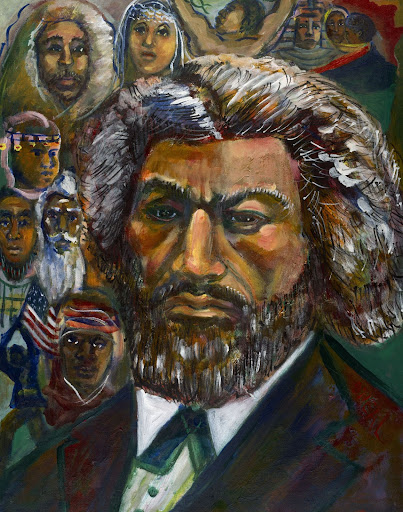 His teaching career included stints at the Arts and Humanities Resource Center, where he worked with senior citizens, the Very Special Arts Ohio Program, and the Cincinnati Recreation Commission. In line with his passion for grassroots initiatives, O'Neal also assisted in the founding of WAIF Community Radio. In 1994, he was honored by Applause Magazine Image Makers and was one of 25 African American artists featured at the prestigious Clossons Gallery in downtown Cincinnati. In his last years, the art of face painting was added to his creative repertoire earning him a taste of local celebrity at tri-state festivals.
The last solo exhibit to celebrate Robert O'Neal's artistic genius, in collaboration with New American Art Gallery II and Cincinnati Museum Center, took place in 2013. Retrospective of a Grassroot Griot highlighted 50 years of work and featured paintings, works on paper, sculpture, and photography. The exhibit encompassed the spirit of location, history, and his own presence among the people he touched through his journey as a civic leader and artistic force. Mr. O'Neal passed away in 2018.